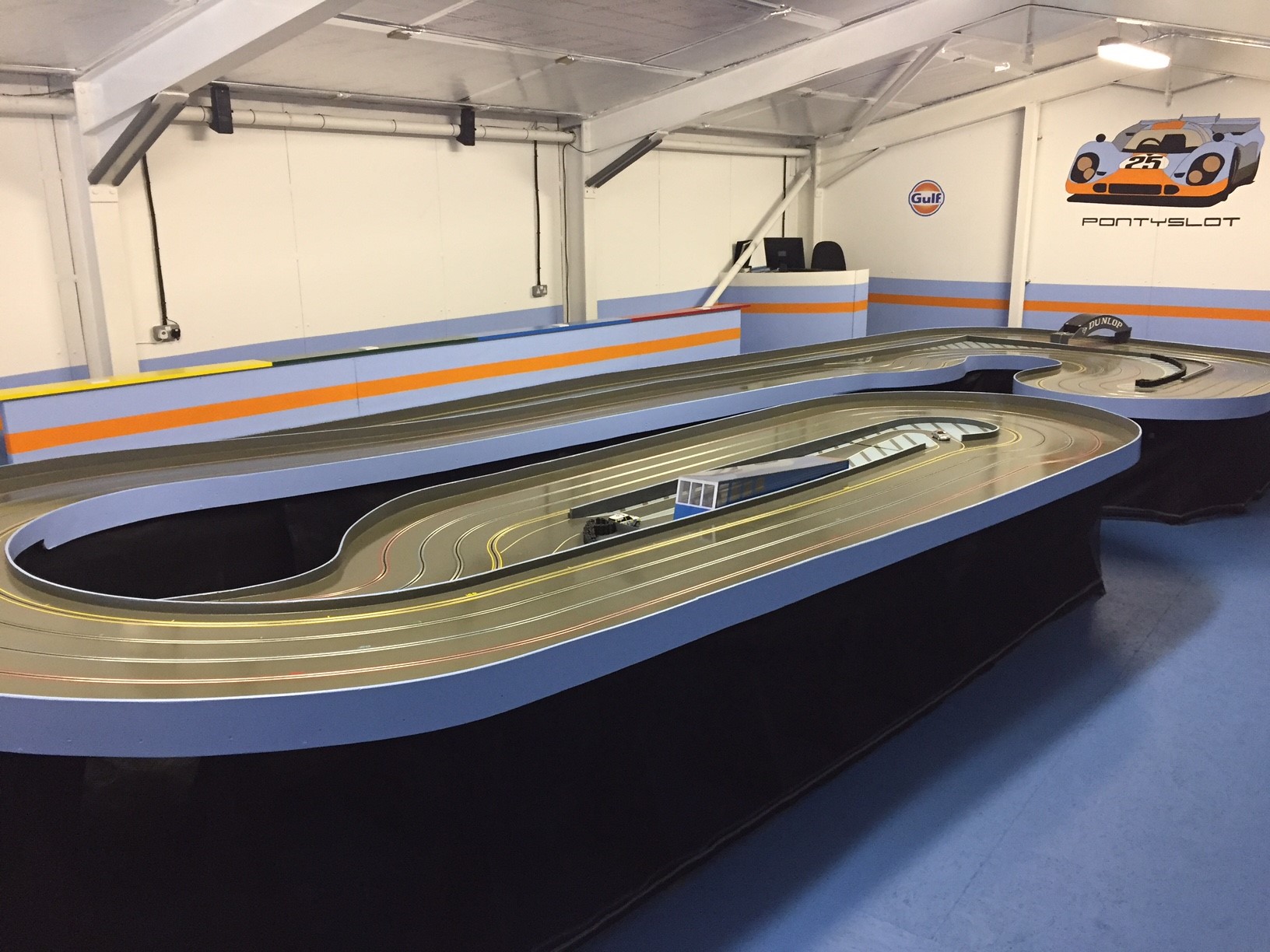 Welcome to the homepage of PONTYSLOT.
Sunday 29th October saw the memorial race for Graham Burke. What a great turnout with 9 teams and 26 racers.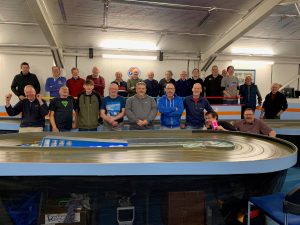 After 6 hours of racing , local team "Grassroots racing" won the event with the Bolton team just 6 laps behind. The winning team were presented with the trophy by Grahams sister Susan, to who we presented a painting signed by all present as a reminder of Graham and his hobby for the family to treasure.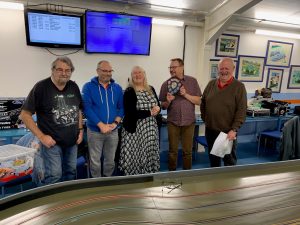 Anyone wishing to come and see what it's all about will be made most welcome and will be encouraged to "have a go" with our club cars and controllers.  The principal of our set up is very similar to Scalextric but on a wooden track and cars that are significantly faster and more stable!
To see where we are and when we race use the drop down links on directions and calendar or please contact either Ian or Paul (details on the Contact link).
*Please see the updated Calendar, Car Classes & Rules for 2023 which includes a new rule on the use of Hawk 9 motors in the 1/24th Production class*